Today's Cards page explained
In this article we take a look at the Today's Cards page.
Here's an introduction video, or continue reading below:
So you have landed on our Today's Cards page, so let me take you through the sections - these are updated each evening at 8pm: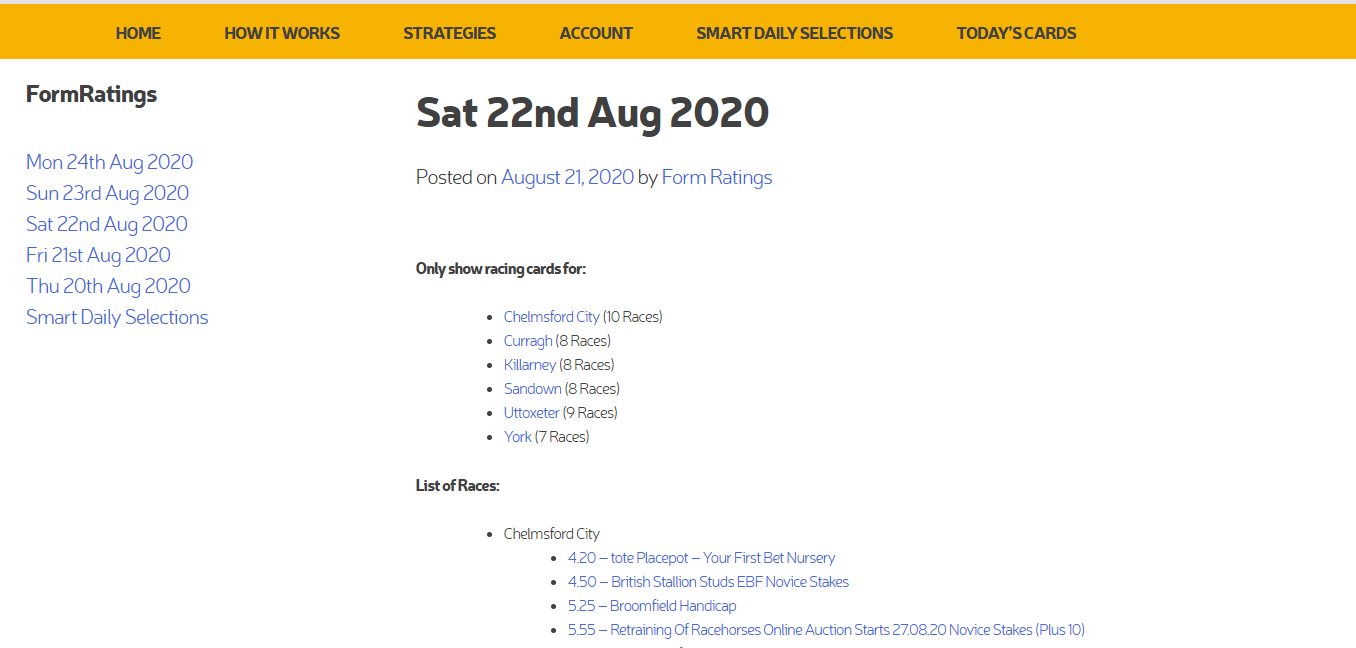 On the left is the navigation menu, you can look through all our cards over the last 5 days. This is useful if you want to look at the ratings from previous days and cross reference them against the results to see if you can spot any correlation.
The right hand side is where we have the cards for today. The top section enables you to filter out the cards for a particular racecourse, just under this you have the list of the day's races. You can click on any of them, and jump to that race card. Here we can jump to a particular race card on the day: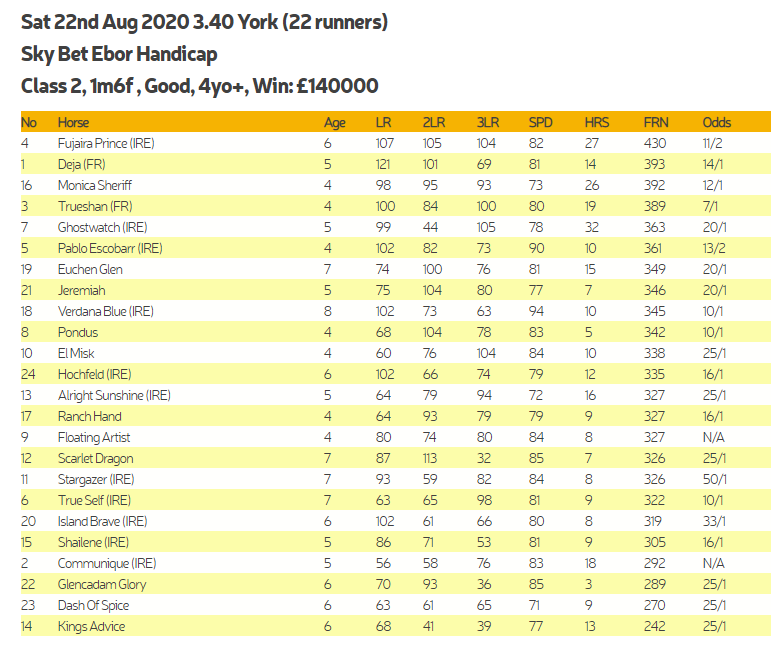 You will see on each card, the heading, consisting of the date, time, course, and the number of horses in the race. The next line is the Race Name, the last line is the Class of Race, the distance, going, eligibility and the prize pot for the race.
Onto the card itself, there's a number of columns, and a description of each is below:
No: The Horse's number in the race (not the draw number)
Name: The horse's name, plus if they have travelled from outside the UK, which country they originate from.
Age: The horses age in years
LR/2LR/3LR: LR stands for Last Race, and so we have a score based on their performance on their last race, 2nd to last race and 3rd last race.
SPD: is our Speed rating
HRS: is our Horse Race Score - this uses a number of Form factors to give the horse a score on how likely it is to do well. The factors are related to similar races the horse has been in to the race today.
FRN: The Form Ratings Number - this uses the most comprehensive list of Form Factors and our own secret formula to create the Form Ratings Number. The higher the number the greater the chance of performing well in this race.
Odds: These are the forecast odds for the horse.