What is the SPD?
What is the SPD?
By Form Ratings
updated over 1 year ago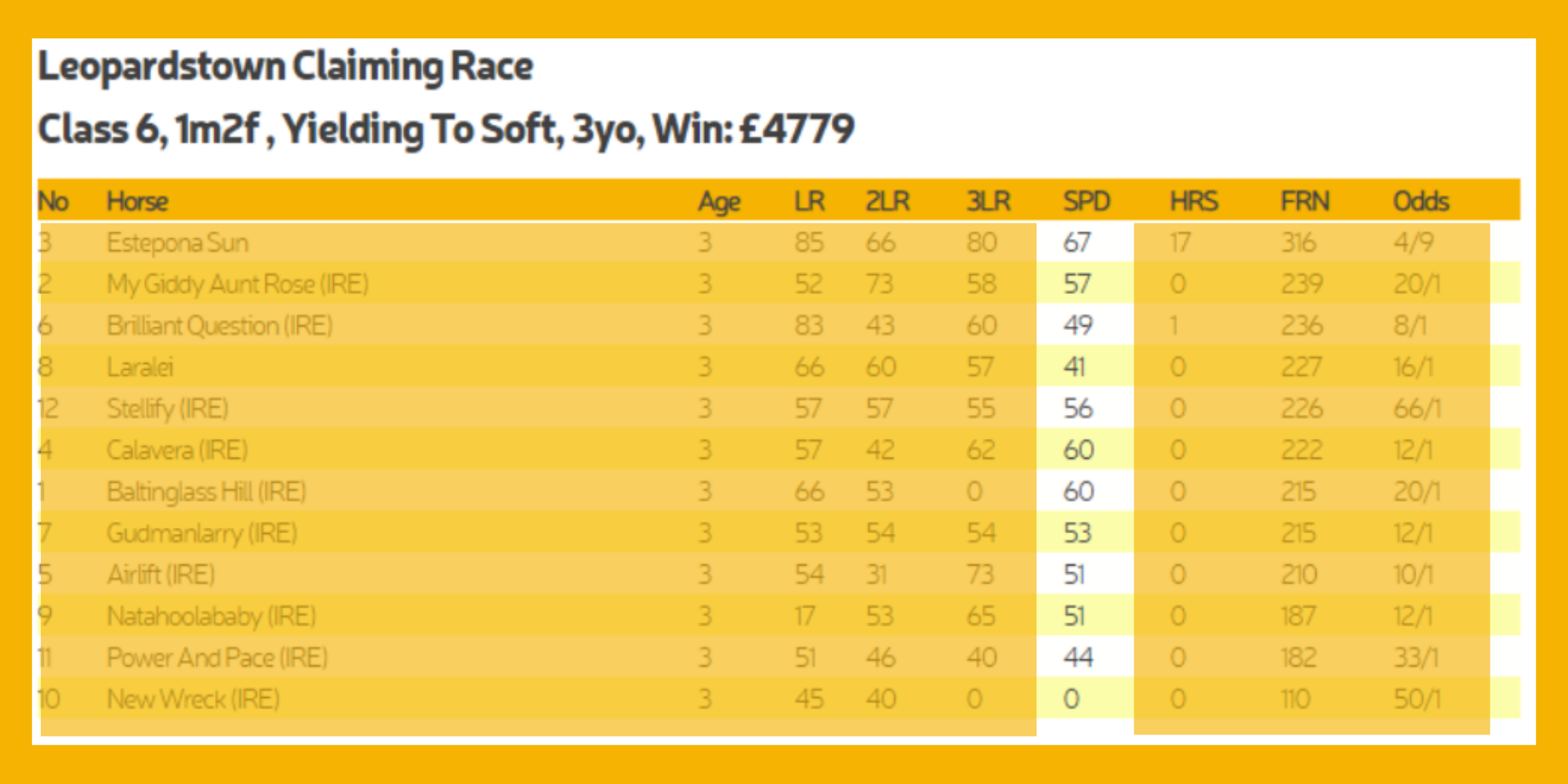 The SPD is our version of the speed rating for the horse. The rating is calculated using a number of speed related form factors and is compared against the conditions of the current race. The combination of the speed relevant form factors means that it provides an accurate measure of it's performance ability and it's potential in the current race to be faster than the other horses.
It is one measure that you can use when assessing the suitability of the horse for the current race. Speed isn't of course the only factor involved, and we would always look at using our other ratings in conjunction with the SPD before making your selection.
Did this answer your question?