How can I see previous days ratings cards?
The cards for each day are live on site and are stored for each day.
You'll find all of the previous days race cards with all of the Form Ratings on here - https://www.formratings.co.uk/archive-ratings/ All of the last 30 days ratings are stored there as well as monthly archives going back to October 2012.
The calendar section also has quick links to all the historical Form Ratings and cards for you.
You can see all the previous Race Cards on the Today's Cards page too by clicking on the date you would like to view: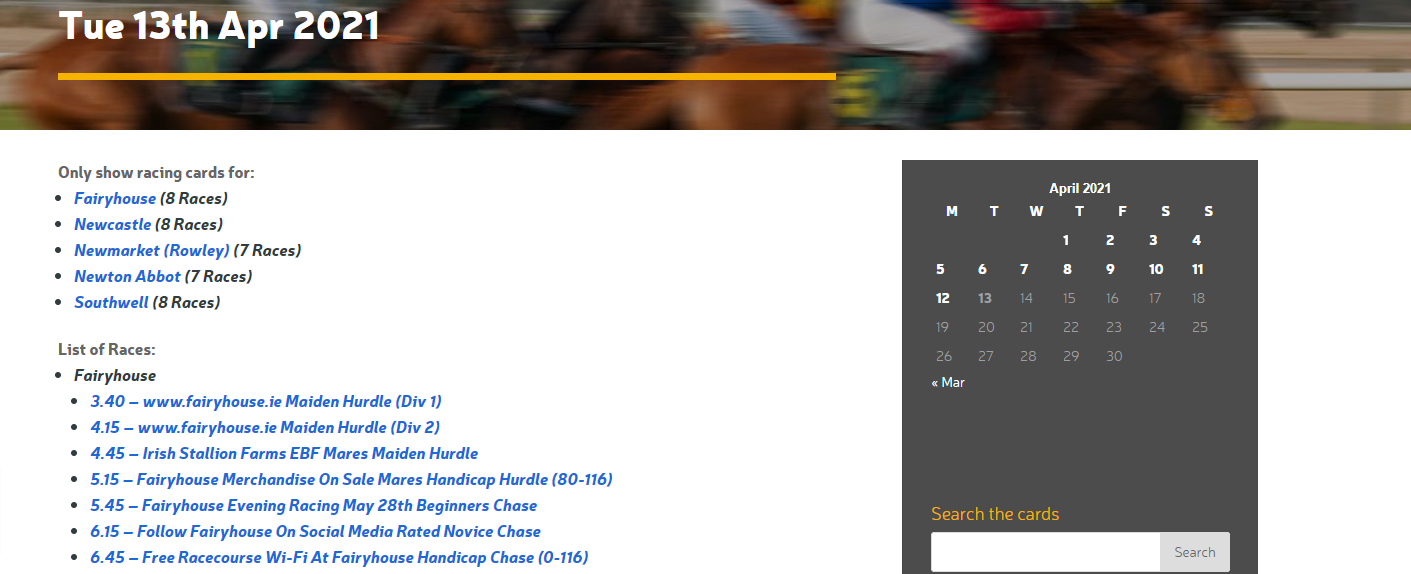 Each day has the URL structure like this - https://www.formratings.co.uk/wed-14th-oct-2020/ so you can change that to whatever day you wish to go back to as well.
Racecards are generated at 8pm each day for all of the racing in the UK & Ireland and you'll find the latest ones at formratings.co.uk/latest