What is HRS?
What is HRS?
By Form Ratings
updated about 1 year ago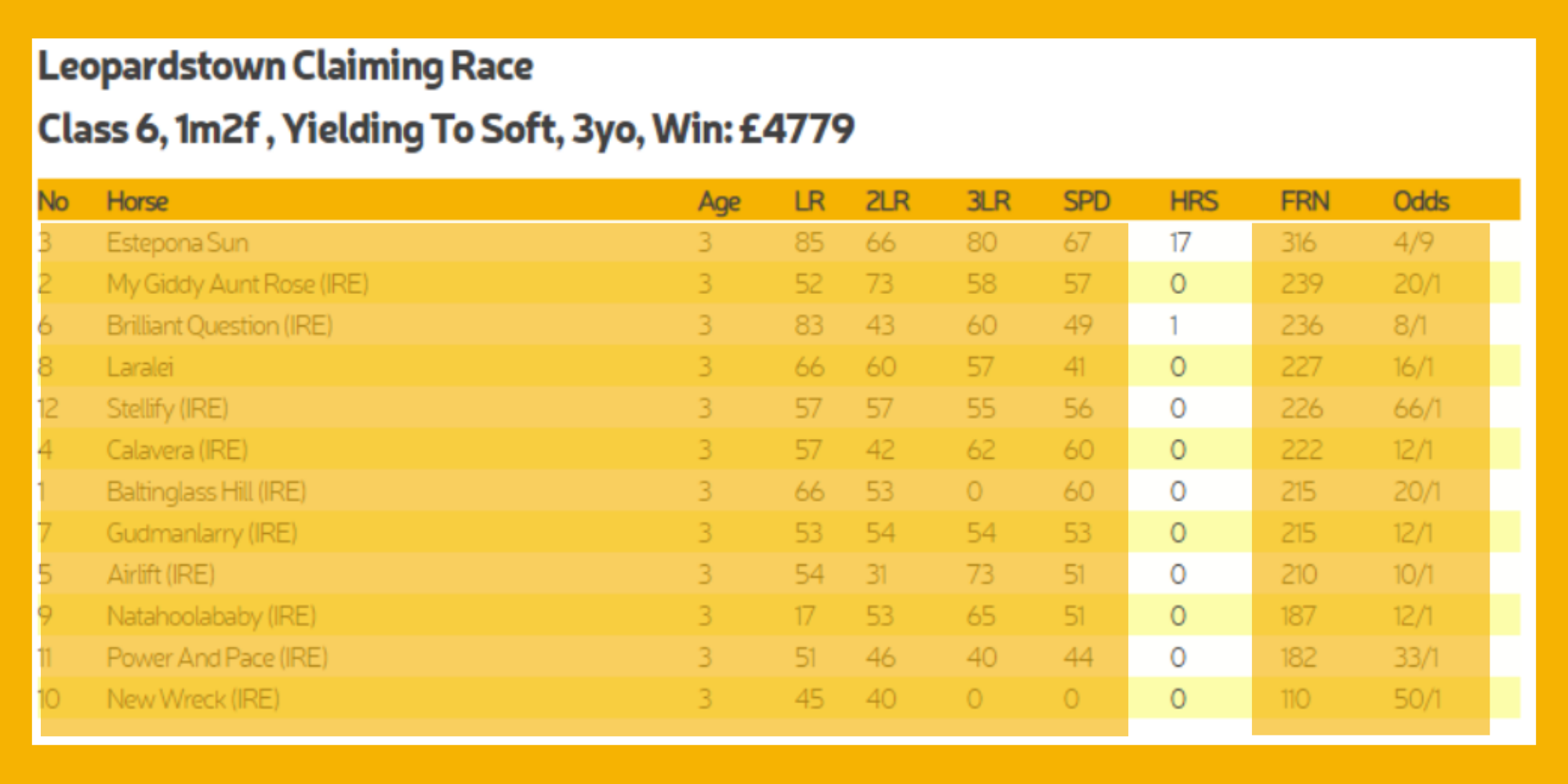 The HRS rating is our Horse Race Score. We combine a number of form factors to calculate it's race score for the current race. We include lots of form factors relating to the horses past race performance to give it a score which is relevant to the current race. Course, distance, jockey, trainer, distance travelled, race recency and more go into the algorithm which calculates the HRS.
In short it is how the horse has run in a race scenario most similar to the current race entered. In the example above, it clearly shows a number of zeros, which indicate that we have no data for a comparable race, this could mean two things, you might discount the horses as they haven't yet performed in a similar race, or you may concentrate on finding value in the unknown using the other ratings. If you are just starting out working with our ratings, I would recommend discounting the race from your selections where there are a large number of unknowns, or using paper to trade your selections to see how they pan out before using real money - read more about paper trading.
You may be interested in a system you could use with the HRS rating. Meet our Top HRS System
Did this answer your question?