What are the Odds you display
What are the Odds you display
By Form Ratings
updated 5 months ago
When it comes to odds, there's 4 sets of odds which you can use. There's:
Forecast Odds
Live Odds
Starting Price
In-Play
The odds column on our race cards show the forecast odds, both in Fractional & Decimal Odds, which are given when the market is formed. The forecast odds do not reflect the actual market betting, which does influence the odds available - the more a horse is backed, the shorter the odds for the horse will become. The other Odds listed above are all influenced in the main by the betting market, the SP or Starting Price is the industry standard, and quoted once the race has run.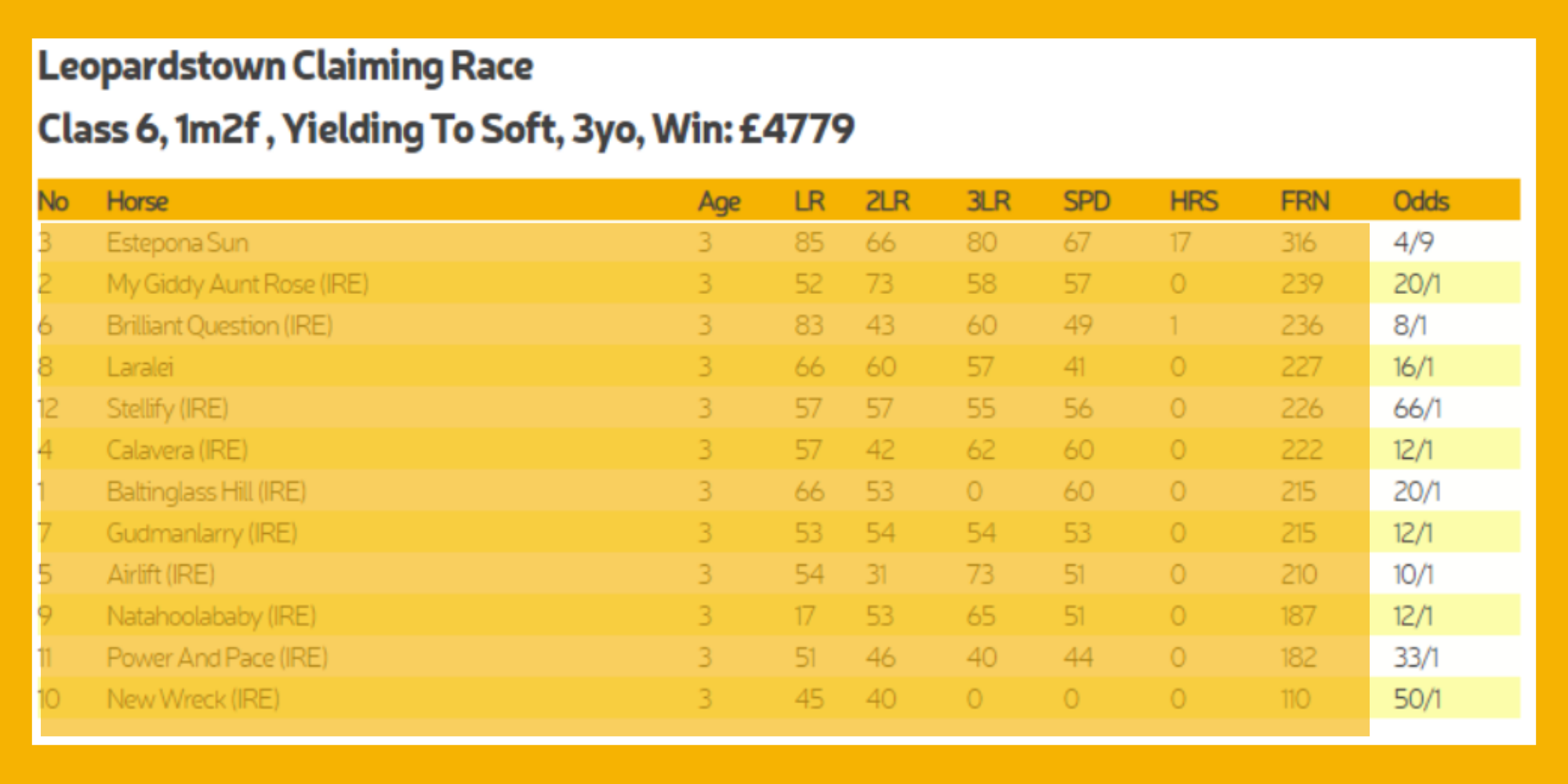 We are looking into adding the Starting Price into the results table when this has been added to our site.
For those of you who use the Betfair exchanges, you will have also heard of the BSP, which is the Betfair Starting Price, this is often quoted on the exchanges, as they are often different than the SP, and entirely consist of the betting markets on the exchange.
Did this answer your question?